Find your RON Ready Agent here 1500+ listed
Confirmed Title and Settlement Agent information—right at your fingertips:
One Stop Search—high quality data
Unique ID for each settlement location
Prevent wire fraud
Easily match your records—Excel & API
Find RON ready agents

Currently Locations!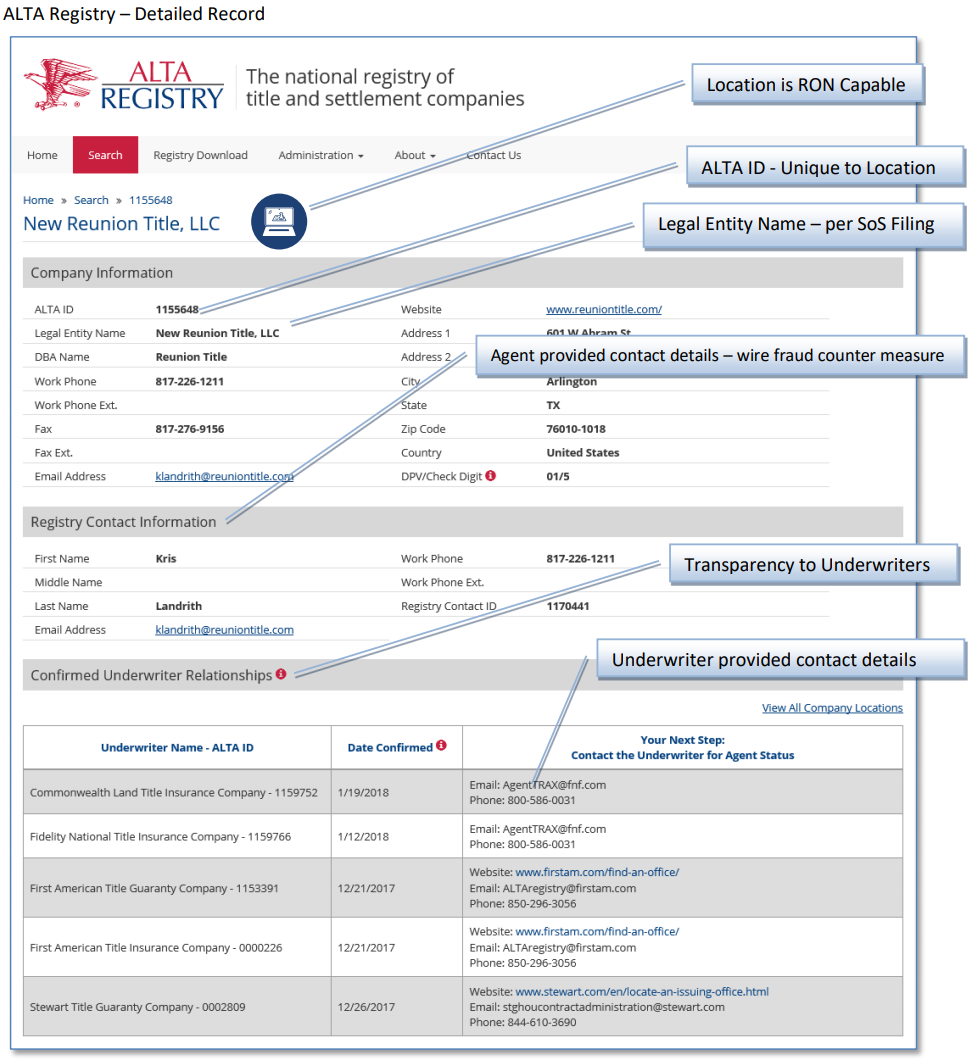 Locate confirmed title & settlement providers across the country from a single database!

Find RON capable providers!
Download ALTA Registy Data Today!